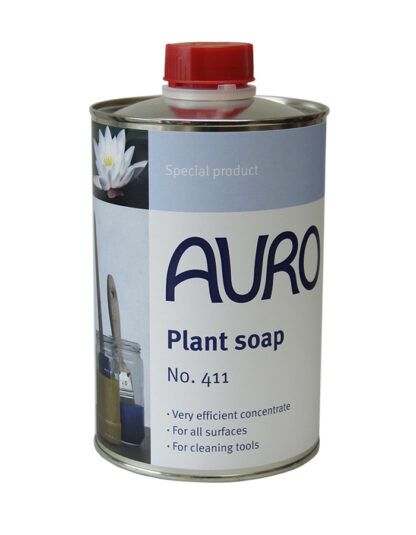 Vegetable soap concentrate for powerful cleaning. Specially designed for washing paint brushes and rollers after applying AURO Aqua products.
Overview & Application
Technical Data
Ingredients
Overview
Application
Shake well before use. Add 0.1-0.2 % to lukewarm water which corresponds to approx. 10 ml for 5 l of water. For tool cleaning after application of AURO Aqua products, use the soap undiluted.
Tips
For tool cleaning, apply the soap undiluted. Rub the soap onto brushes, rollers and other tools, allow to soak overnight, and rinse thoroughly with water until soap is removed entirely.
HAZARDOUS IF MISUSED
Allergies: MI free but may cause allergic reaction
Technical Data
Ingredients
Alcohol
,
Citrate
,
Eucalyptus oil
,
Linseed oil as potassium soap
,
Water
,
Wine vinegar