FAQs
We know that choosing the best paint for your home, health and the environment is an important decision. Here's a list of our most asked questions which should provide you with the information  you need. If you can't find the answer you're after please get in touch with our knowledgeable team who will be happy to help.
Allergies
"I am allergic to certain substances. How do I find out which AURO products are suitable for me?"
The number of allergies grows continuously. There are hardly any substances that cannot cause allergic reactions to people. For the sake of our customers, we assure you the highest transparency. All substances used in our products are explicitly declared on our website, on the labels and in the Technical Data Sheets. The detailed list of ingredients on the product label gives you complete information whether this product is suitable for you.
The current full declaration is available online in the product information section, below the description of the product.
"Does AURO offer products that are certified as suitable for allergy sufferers"?
The growing number of allergies shows that there is hardly any substances that cannot cause allergic reactions to people. As we receive many customer inquiries concerning this issue we had our most popular wall paint products tested on their allergy potential by the Institute for Environment and Health (IUG). After an extensive analysis, all submitted products were positively evaluated because no allergenes were found and the binding agent used constitutes no risk to human health. As a result, the IUG institute authorised AURO to use the product label "suitable for allergy sufferers".
The certified products are nos. 321, 331, 301,505, 506, 307, 308, 309, 303.
"I am allergic to essential oils. What do I use to paint my walls?"
Our wall paint products do no longer contain essential oils. As an allergy sufferer you can obtain all information about our ingredients by checking the full declaration available for every product.
"Do AURO use MI, MIT or MCI as a preservative?"
Yes, in some water-based products:
307 / 308 / 309 Roll & Brush Plaster
311 Natural Fibre Plaster
330 Full shade tint, No 81 & 82 only
370 Wall glaze wax
380 Natural resin universal adhesive
382 Floor covering adhesive
391 Wall covering adhesive
396 Cork filler Product
431 Floor care emulsion
505 / 506 Grip coat
524 Premium washable emulsion
657 Linoleum care
661 Wooden floors cleaning and care
662 Intensive furniture care
MI (also known as MCI or MIT – or to give their full names: methylisothiazolinone methylchloroisothiazolinone) and their Benzene relatives BI/BCI/BIT have long been used as a preservative in mainstream paint (and make-up) and have become an increasing source of anguish for many as they can be an allergen.
Previously AURO avoided these through using natural ethereal oils, however an EU directive on Biocides has enforced the use of a couple of prescribed synthetic products, the most natural of which was Thiazole which AURO managed to use in the smallest possible amounts of 0.01 – 0.02%. However as AURO are always striving to combine the healthiest possible product with high-performance products we have worked hard to move away from a known allergen and are pleased to announce that we are steadily removing MI and are endeavouring to have a completely MI free range – it is important to remember though that many AURO products have always remained MI Free (Mineral paints, wood work paints, oils, stains etc.)
AURO's best-selling 321 Classic Emulsion was effected and we are now delighted to announce that all White 321 is now completely MI Free – currently some pigments do still contain MI but over the next few months AURO will be launching a range of MI Free coloured paints.
In addition AURO 301 Plaster Primer and the Grip Coast 505 & 506 are now MI Free and more products will follow suit throughout the year meaning that at present only a hand full of AURO products use (the tiniest amount of) MI preservative.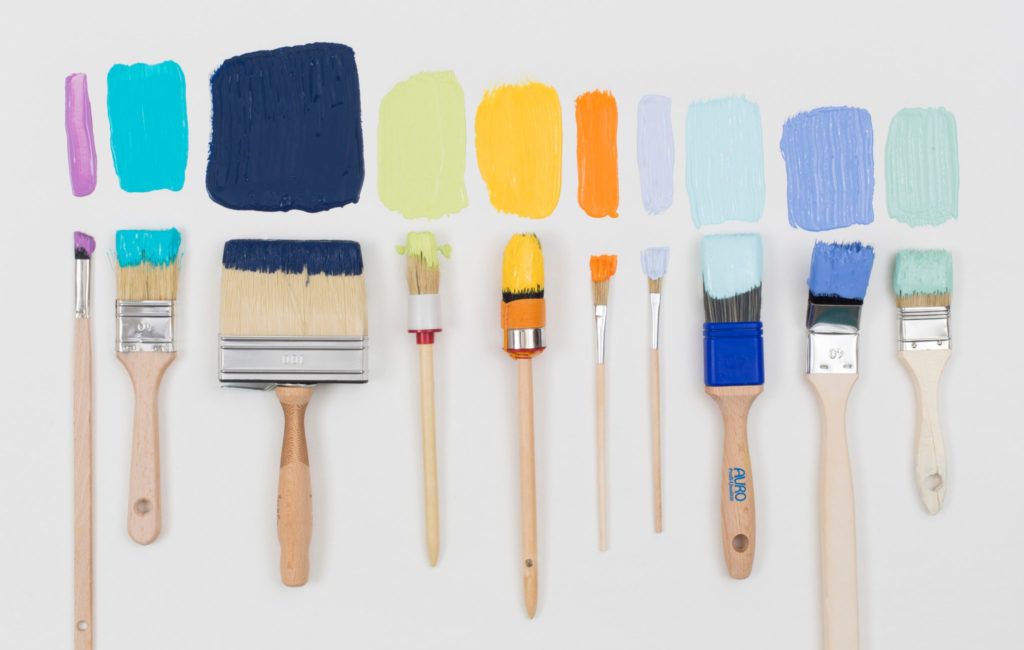 General
What distinguishes AURO products from other natural paints?
All AURO products are produced in our own plant with the highest ecological consistency: the ingredients mostly come from plants or minerals. The complete lack of petrochemical solvents is another part of the philosophy. This highest ecological standard is assured by the permanent monitoring of the raw materials and the continuous quality control.
What about the quality standard of AURO products?
AURO paints are "state of the art". Regarding the handling and the durability, they are as good as most synthetic paints. Numerous certificates issued by independent institutes deliver evidence of the high technical quality. See: Certificates.
For instance, Stiftung Warentest, a German consumer organisation and foundation involved in investigating and comparing goods and services in an unbiased way, announced AURO Woodstain No. 160 the test winner (05/2006, Test Woodstains). This certifies that the quality of our wood stain is even higher than that of well-known, conventional producers.
How about the price level of AURO products?
Considering the price per square metre of the painted surface, AURO paints are not more expensive than conventional products of comparable quality, sometimes even cheaper. However, valuable natural raw materials (instead of cheap petrochemical ones) and smaller production quantities have their price.
Tip: When comparing prices, do not only consider the price per litre, but always the coverage of the product.
Can all RAL or NCS colours be reached by mixing AURO paints?
A huge number of these colour shades can be reached; we offer the mixing of special colour shades as an extra service (for a small surcharge). However, some colours, such as signal yellow or loud red, cannot be reached without synthetic ingredients. Following our philosophy, we only offer colour shades that can be prepared with mineral or plant based pigments.
Are AURO paints odourless?
Even paints made of natural ingredients are not fully odourless. For instance, essential oils, which are added as solvent or protection against skin formation, have an intense smell. Many customers adore this distinctive fresh fragrance; others are more sensitive to it. For that reason, even while painting with natural products, sufficient air ventilation must be assured during and after application!
Tip: If you want paints with mild odour, go for the AURO-Aqua product range. These products are 100% solvent free.
I am a vegan. Which AURO products are suitable for me?
The majority of AURO products is based on plants and minerals. Some products contain animal-derived ingredients. Those include beeswax, casein, lactic acid, shellac and cochenille. All vegan products are marked with the "vegan" icon on our website in the product information section so you can easily identify them.
What is the difference between the AURO Aqua products and the products marked with the "Blue Angel" sign?
Unlike the "Blue Angel" or other water thinnable products, AURO Aqua paints contain a binder based on natural resins and oils (instead of synthetic binders), no solvents, no preservatives, and no glycols. AURO is the only producer of solvent-free, water-dilutable products that are free from synthetics and preservatives.
Why does AURO have to mark several products, e.g. the Hard oil no. 126, with the danger symbol "dangerous for the environment" although it is an ecological product that is even characterised as being especially suited for use on toys?
The danger symbol is meant as a warning notice and is explained in detail on the label, respectively in the Safety Data Sheet. "Dangerous for the environment" in this case means "toxic for aquatic organisms". In plain terms this emans that the product should by no means get into any bodies of water or into the sewage because it is toxic to organisms living in water, e.g. fishes or algae. This is also explained in the Safety Data Sheet (SDS) under "Section 2: Hazards Identification". On the label, this information is to be found under "Danger" or "Attention".
The same is true for all other danger symbols. They always have to be seen in combination with the corresponding R(isk) and S(afety) sentences, respectively with the now valid H(azard) and P(recautionary) statements.
The SDS informs which materials lead to the marking once a certain, determined concentration limit is exceeded. The dangerous materials are listed under "Section 3: Composition/Information on Ingredients". The single dangerous substances and their boundary values for a potential marking are subject to national, European ans international legislation on chemicals, as for instance REACH (Registration, Evaluation, Authorisation and Restriction of Chemicals).
Additionally, there are the instructions for the transport of chemicals. Since June 1, 2015, these are regulated uniformly and worldwide on the basis of the GHS (Globally Harmonized System of Classification, Labelling and Packaging of Chemicals).
The tests according to EN 71 pt. 3 and DIN 53160 (toy norm) are carried out by analysis of the heavy metals ccontained in a product (EN 71 pt.3) and by tests on the resistance to sweat and saliva (DIN 53160). These examinations are completely independent from the classifications according to the legislation on chemicals or GHS.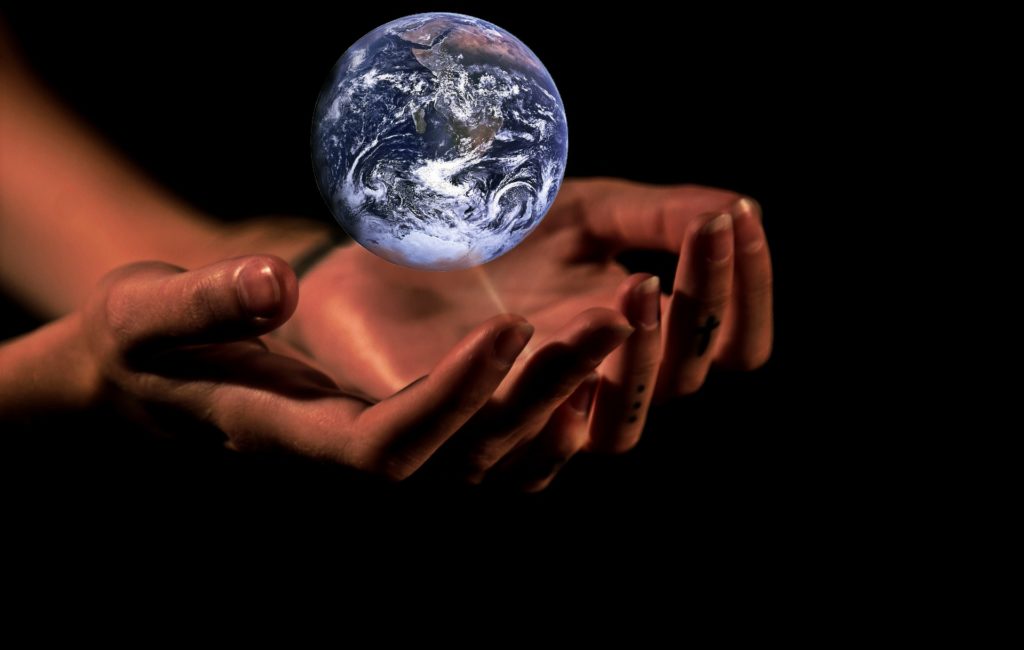 Social Responsibility
What importance has sustainability for AURO's corporate culture?
For AURO, sustainable acting and environmental protection are not a temporary fad – it has been our constant corporate culture since 30 years. Read about the figures and facts regarding our environmental policy, social responsibility and environmental management in our Environmental Declaration. Besides data on energy and raw materials, it also contains interesting information about the company history, structure and the production plant.
What social standards are fulfilled by AURO suppliers?
Some of our raw materials come from exotic farms. Therefore we require all our suppliers to sign a declaration on social standards according to the International Labor Organisation (ILO). It includes no child work, a fair salary, proper work conditions as well as freedom of association and collective bargaining.
What kind of projects is AURO engaged in?
AURO takes social responsibility and is engaged in numerous projects. These are some examples:
Cooperation with NABU
The Nature And Biodiversity Conservation Union (NABU) has created a new intersectoral network. Together with leading medium sized companies and organisations in Germany, NABU has set up an enterprise initiative that is actively supported by AURO. We sponsor projects for environmental protection, e.g. research on the flying routes of the storks. The AURO founder, Dr. Hermann Fischer, has been personally engaged for NABU as a member of its Steering Committee since 2009.
B.A.U.M. e.V.
AURO is an active member of the German Working Committee for Environmentally Conscious Management (B.A.U.M.). The working committee successfully brings the economical, ecological and social issues together. With its 550 members, B.A.U.M is the largest environmental initiative of the business world in Europe. Besides various renowned companies, also associations and institutions are supportive members and acknowledge the ethical code of the B.A.U.M. for the sustainable company management.
What does AURO actively do for climate protection?
Using renewable raw materials, AURO has been a pioneer of active climate protection since many years: plant-derived materials are climate neutral per se. Throughout their entire live cycle, plants absorb exactly the same amount of CO2 as will be released during their degradation.
Deliveries by a CO2 neutral parcel service
AURO sends many parcels to its sales partners every day. Since the logistic industry is a significant CO2 polluter, the parcel shipper DPD takes over the responsibility and delivers all parcels in a climate-neutral way. On the "Insetting" side, DPD reduces the CO2 emissions through internal measures. Unavoidable emissions are balanced by external projects on the "Offsetting" side. The transparency of these projects is ensured.
Energy
Since 2012 AURO has been purchasing ecological energy. Supported by the solar panels on the company roof, AURO works only with energy from renewable sources.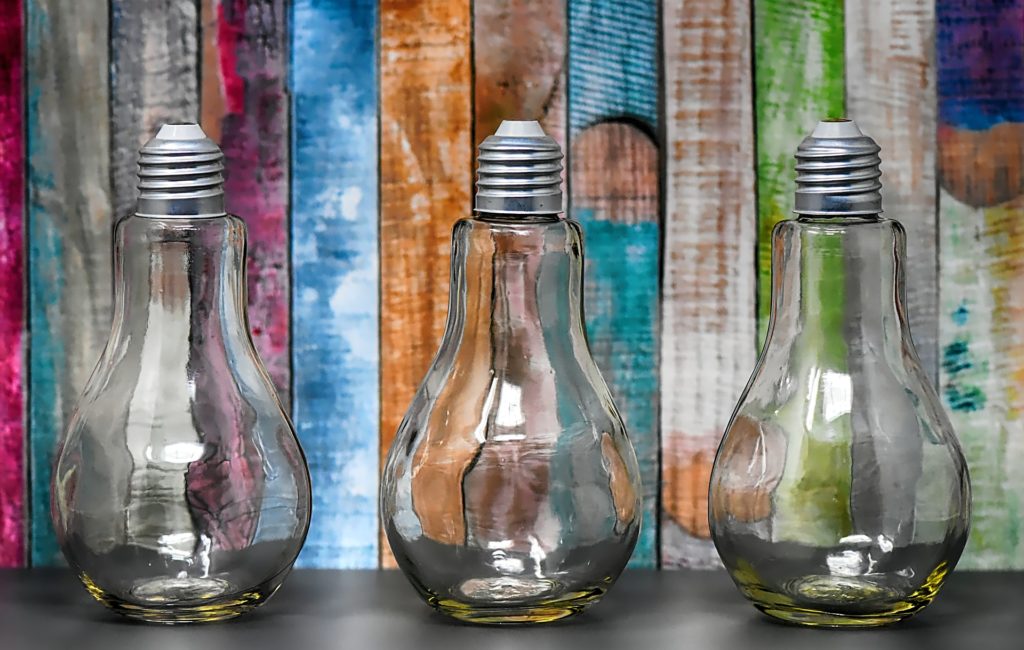 Storage
Why do water based AURO products have to be protected from frost?
Water thinnable products could freeze, which generally destroys the emulsion. Unfortunately, such products cannot be used any more.
Check if it's still fine: Is the normal processing of the paint during the application possible and the paint dries within the normal time, nothing happened.
How long can I store the AURO cans?
Generally, AURO products have an "almost unlimited" shelf life, provided they have been stored in a cool, dry and frost-free place. According to our long experience, almost all customers were able to apply our products without any difficulties, even after they had been stored for a very long time. There is no legal obligation to indicate the shelf life on paints and stains. Due to the contractual agreement with our insurer, on the labels we indicate the storage stability, but it has nothing to do with the real usability of the products. The given storage stability is valid from the date of purchase.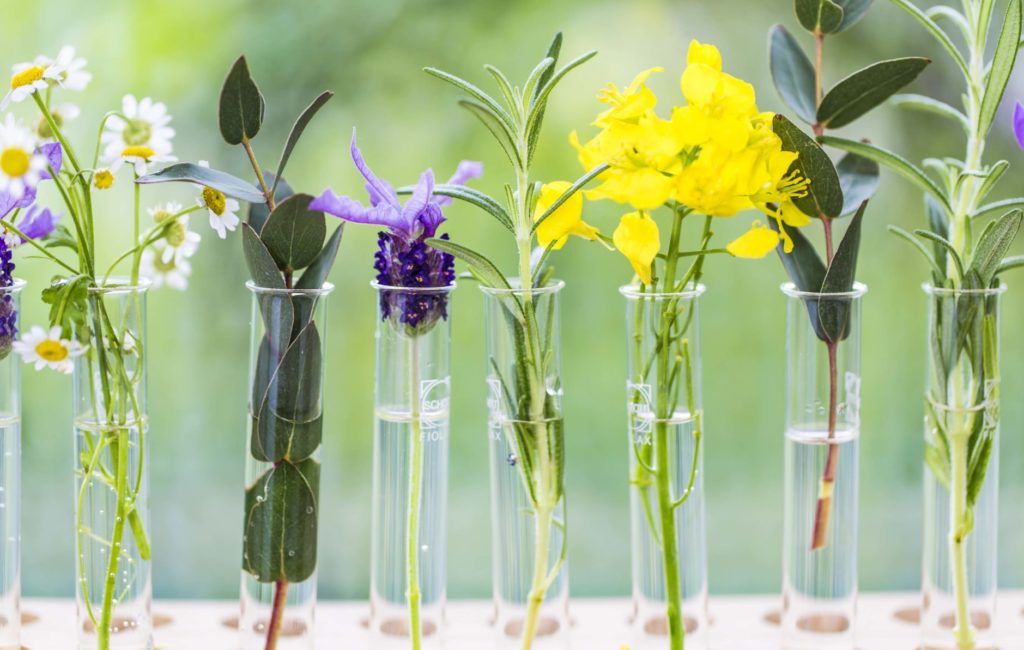 Raw Materials
What raw materials contain AURO products and what are those substances in detail?
For the sake of our customers, since many years AURO pays attention to the transparency and declares all used substances in the full product declaration on the website, on the labels and in the technical data sheets.
Our Raw Materials Guide will give you more information on what is exactly hiding behind the names and where those raw materials come from.
In the Raw Materials Stories we tell you many interesting details about some chosen ingredients.
What is titanium dioxide and where is it used?
Titanium dioxide is a non-poisonous, non-dangerous white pigment that has been produced for over 100 years. Due to its excellent technical and covering properties, it is used in the production of paints. Titanium dioxide is obtained from natural minerals (e.g. rutile) through the separation of coloured associated materials. Besides its use in paints, it is also an ingredient of many every-day products, such as cosmetics or tooth paste. We also apply titanium dioxide as a pigment with a catalytic effect, having a special, fine molecular structure and large surface, in order to neutralize the air pollutants indoors.
Are there any alternatives to titanium dioxide?
Regarding the functionality, the coverage and the light resistance as well as the technical properties, there is currently no real alternative to the non-poisonous and safe titanium dioxide. It is a recognised white pigment, not only in the paint industry, and is used in the production of various products worldwide.
If you wish to paint your walls without using titanium dioxide AURO can still offer you a high quality alternative. In that case we recommend using AURO Chalk paint No. 326 – produced with pure lime (calcium hydroxide).
What are thiazoles and why are they used by AURO?
Thiazoles are organic compounds containing sulfur and nitrogen. They are used for the preservation of products, e.g. cleaning agents, paints, cosmetics.
When choosing ecological raw materials, AURO always makes the least possible compromise. In this way we have managed to skip preservatives for 92% of our product range. Unfortunately, for a few products using preservatives is inevitable. The valid EU regulations on biocides restrains the usage of natural preservatives, even though they have a history of several hundred years. Thiazoles are the only synthetic material used by AURO. The amount is minimal: depending on the product, the concentration ranges from 0,01 to 0,02%.
Even these products comply with AURO's philosophy because they are still the most ecological solutions of their kind. Nonetheless, our R&D department works on an improvement of their composition with high priority. Generally, it needs to be mentioned that the currently valid and the expected future regulations (EU, biocide regulation etc.) will without doubt have an increasing impact on the the choice of raw materials.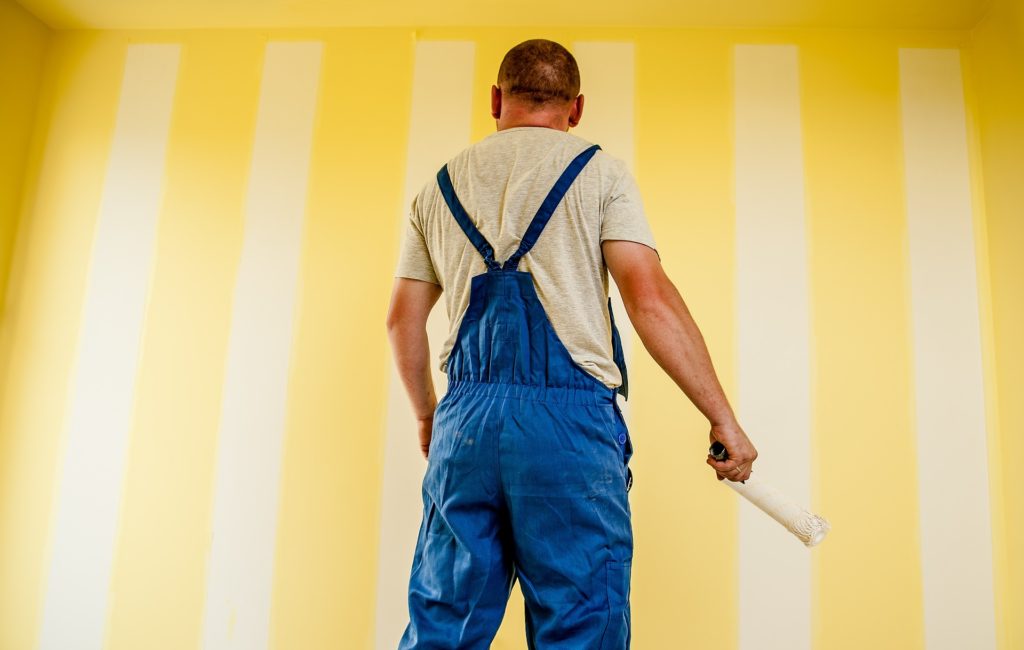 Safety
Why must used cloths not be crumpled?
Without sufficient air, drying oils in used cloths could ignite spontaneously and go on fire. Thus, the cloths must be spread out and left for drying in the air each time after finished work. Fully dried cloths can be disposed of with the household waste.
Which product can be used safely for coating of wooden toys or beds for children?
As one of the first producers, AURO implemented the amended requirements of the EU's EN 71-3 standard for the toy safety by producing all its paints without cobalt. In this way we have achieved a leap in quality and developed a remedy against the long criticised cobalt, a drying agent that had been regarded as irreplaceable till then.
Having replaced cobalt with a newly developed solution we offer a new generation of future-proof toy coatings that fulfill both the EN 71-3 standard and the DIN 53160 – perspiration and saliva proof. Click here for more information.
Does AURO use nanotechnology?
We do not use nanotechnology for our products as it gives us cause for concern. Read the technical paper by AURO company founder, Dr. Hermann Fischer, giving you more clarity on this topic.
Do AURO's wood coatings contain protection against blue stain?
AURO's wood coatings contain no blue stain protection. The EU's regulations only allow a few fungicides to be admitted as blue stain protection. Those fungicides however are reckoned to be poisonous or harmful to health. Those substances do not comply with AURO's strict requirements on raw materials. Their usage gives cause for concern from the ecological and the toxicological point of view. Additionally, the structural need of blue stain protection in construction work is generally questionable and subject to dispute in the industry.
Are there any renowned reports confirming the non-toxicity of AURO products?
AURO's products are based on plant-derived and mineral raw materials and represent a high ecological and technical quality. Used according to our instructions, they are non-toxic during the application. However, these are technical products that e.g. are not suitable for consumption or other not recommended type of usage. For that reason, as in case of all technical products, reasonable care must be assured and, if necessary, personal protection measures taken.
Additionally, in the product descriptions on our website you will find many certificates, human-toxicological assessments (e.g.VOC-content) and technical documents.
What is the pH-value of AURO products?
As a rule, the pH-value of AURO products is close to neutral. If, caused by their composition, some products have a very high or law pH-value (e.g. wood lyes or lime products), we clearly indicate it according to the valid regulations. You will find this information on the labels and in the technical data sheets. This is also where you can read about the recommended security and protection measures for the application.
Which AURO products are subject to the biocide regulation of the EU?
Biocides requiring registration are used in our anti-mould products: Mould eliminator No. 412, Mould stop No. 413, and the Anti-mould paint No. 327. All three products are registered for use in the EU as containing biocides with the German Federal Institute for Occupational Safety and Health (BAuA). The documents on the biocide registration are available online beneath the product information under "Certificates" (click on the link on the product name above).
Application of Anti-Mould Products
Why do I need the Mould stop if there is the Mould eliminator? Is the Mould eliminator not good enough?
If you have mould stains whose source has already been found and removed, a sole application of the Mould eliminator is sufficient. If you wish a double protection, you can still use the Mould stop spray for extra safety.
If the cause of the mould has not been found and removed, any kind of anti-mould product will only help temporary. In this case we recommend consulting an expert.
I have used the Mould stop spray and there is still some left in the bottle. How do I dispose of it?
All dried AURO products can be disposed of with the household waste. Before disposal, leave the bottle open until all volatile ingredients have evaporated (the vapor is not poisonous). Completely empied bottles can be recycled.
Application of woods & stains
Which paint is the best to paint a wooden sandbox?
Our recommendation is the Aqua Woodstain No. 160. It is solvent-free and fulfills the EU's standards for children toys. The Stiftung Warentest, a German consumer organisation and foundation involved in investigating and comparing goods and services in an unbiased way, announced the AURO Woodstain No. 160 "test winner" (05/2006, Test Woodstains). The stain is available in various nice colours and is easy to be overcoated again when sand, humidity and mechanical wear destroy the coating.
The colour shade of the woodstain I used to paint my door is not available on the AURO product list anymore. How do I mix this color shade on my own?
On our website, we publish the DIY-formulations of the colour shades that have been removed from the assortment.
Formulations of woodstain colour tones discontinued in 2011 and 2013
Formulations of discontinued brown colour tones of Paints no. 250/260 on the colour chart
Can I still apply the Swedish red paint in late autumn?
It depends on the outdoor temperature – it needs to be at least 10 °C. If you apply the Swedish red paint below this temperature level, the drying time will be considerably longer. Should there be frost and the wet paint has frozen, it can possibly peel off.
Tip: If there is a risk of frost, protect your fresh painted façade with a cover.
Application – Oils & Waxes
What is "excess material" and why do I have to remove it timely?
The excess material is the oil (or impregnation) that has not soaked into the wood after application. This excessive material must be removed by means of a non-fluffy cloth or paper towel within 15 minutes. Even though this important information is included on the label, it is one of the most frequent application mistakes.
What can I use to oil the cement tiles?
Our recommendation is Clinker oil No. 114. It is suitable for clinker, stone and Cotto-tiles, but also for cement tiles.
Application – Wall Paints
How do the different AURO dispersion wall paints compare to each other?
The Wall paint, white no. 320 is the most economic product with a technically basic quality. The standard quality product Wall paint no. 321 is our most-sold dispersion paint. The top-of-the-line product in this group is the Plantodecor Premium wall paint no. 524 that gets the best marks if it comes to hiding power, degree of white or washability. The wall paints no. 320, 321 and 524 can be mixed with the Full-shade tinting colours no. 330 in every proportion.
The quality of the High-grade Silicate paint no. 303 is comparable to that of the Plantodecor paint. Moreover it is free from preservatives because of the combination with silicate. The Silicate paint can also be tinted with the Full-shade tinting colours no. 330 but only up to 10 %.
Thanks to the Replebin® technology, all dispersion wall paints have low emissions according to the AgBB evaluation scheme and are suited for use on almost all interior walls and ceilings.
How do AURO's different lime-based wall paints compare to each other?
Chalk paint no. 326 contains no titanium dioxide white pigment and therefore has a glazing effect, i.e. it is not covering in wet state. Only after drying, the paint achieves its full hiding power.
The High-grade Lime paint no. 344 covers well already in wet state. It is our best-selling lime paint.
The Anti-mould paint no. 327 is a special lime-based paint preventing mould infestations. It is authorised according to the EU biocide regulation. Airfresh wallpaint no. 328 is a photocatlytically active lime paint that absorbs and even eliminates unpleasant odours from the room air.
All lime-based paints can be tinted with the Lime-tinting base no. 350. Their common features are a high alkalinity, the ability to absorb smells and to avoid mould formation.
Can dispersion wall paints and lime paints be painted on top of each other without restrictions?
In general, it is recommended to stay within the system, i.e. to overcoat lime paint with lime paint and dispersion with dispersion.
Because of their high alkalinity, lime paints can only to a limited extent and after preliminary tests be used to overcoat existing dispersion paint coats. Otherwise unwanted interactions of the lime paint with the old dispersion can happen. Old, intact mineral paint coats can be overcoated with both dispersion or lime paint.
Which primer is suited for which substrate?
We recommend to use Plaster primer no. 301 for strongly or irregularly absorptive substrates that are to be painted with a dispersions or a lime paint.
The Grip coat, fine no. 505 is suited for weakly absorptive and irregular substrates that are to be painted with dispersion paint afterwards. The Grip coat, granulated no. 506 is suited for weakly absorptive and irregular substrates that are to be designed with roll- and brush renderings or fibre plaster or painted with lime paint afterwards.
Which paint can I use on clay plastered walls?
We recommend using the Wall paint No. 321 white or tinted with the Full-shade tinting color No. 330. You can also use the High-grade lime paint No. 344, white or tinted with the Lime tinting base No. 350.